Your Trusted Partner to Buy Land in Ohio, Kentucky, West Virginia & Beyond

Bruner Land Company is your source for quality, affordable farm and hunting land for sale across a seven-state area. With a variety of owner financing options and a strong commitment to ease of use, Bruner Land is a great option for anyone looking to buy residential or recreational land.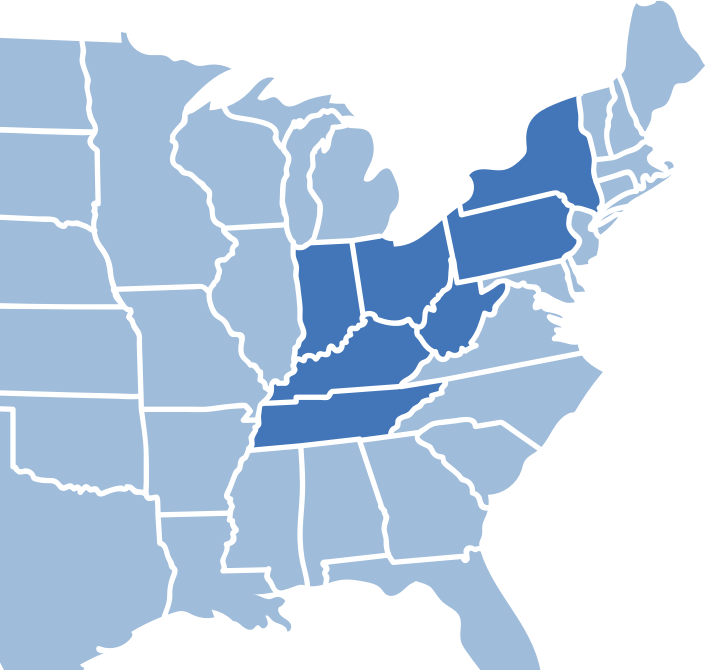 Who We Serve
We buy and sell residential and recreational property in a seven-state region, purchasing large parcels of property and farms for the purpose of subdividing them into potential home sites or recreational lots. The states in which we buy and sell property are:
Large Tracts of Land for Sale
We have an enormous variety of land for sale, from small tracts perfect for home-building to large tracts ideal for hunting and sporting. Our goal is to make sure the buyer has all the information they need, and we'll share everything from land surveys to title work. We have trained sales people who will work with you every step of the way. We want every buyer to have a great experience, without the hassle!
View Our Properties using the Huntstand App
Great Financing Options
We offer owner financing on almost all of the properties we sell, with no pre-payment penalties. We also provide discounts off the purchase price for customers who pay cash or finance through mortgage institutions. We have never sold any of our land contracts or Notes & Mortgages, continuing to service each of them from our home office, and put protective covenants on most pieces of property we sell.
About Bruner Land Company, Inc.
Bruner Land Company is a family-owned business with more than 30 years of history helping buyers invest in their future through land purchases. We want to make it possible for anyone to become a landowner, and we work to accomplish that goal through no-hassle owner financing, one-on-one attention and easy purchase processes.